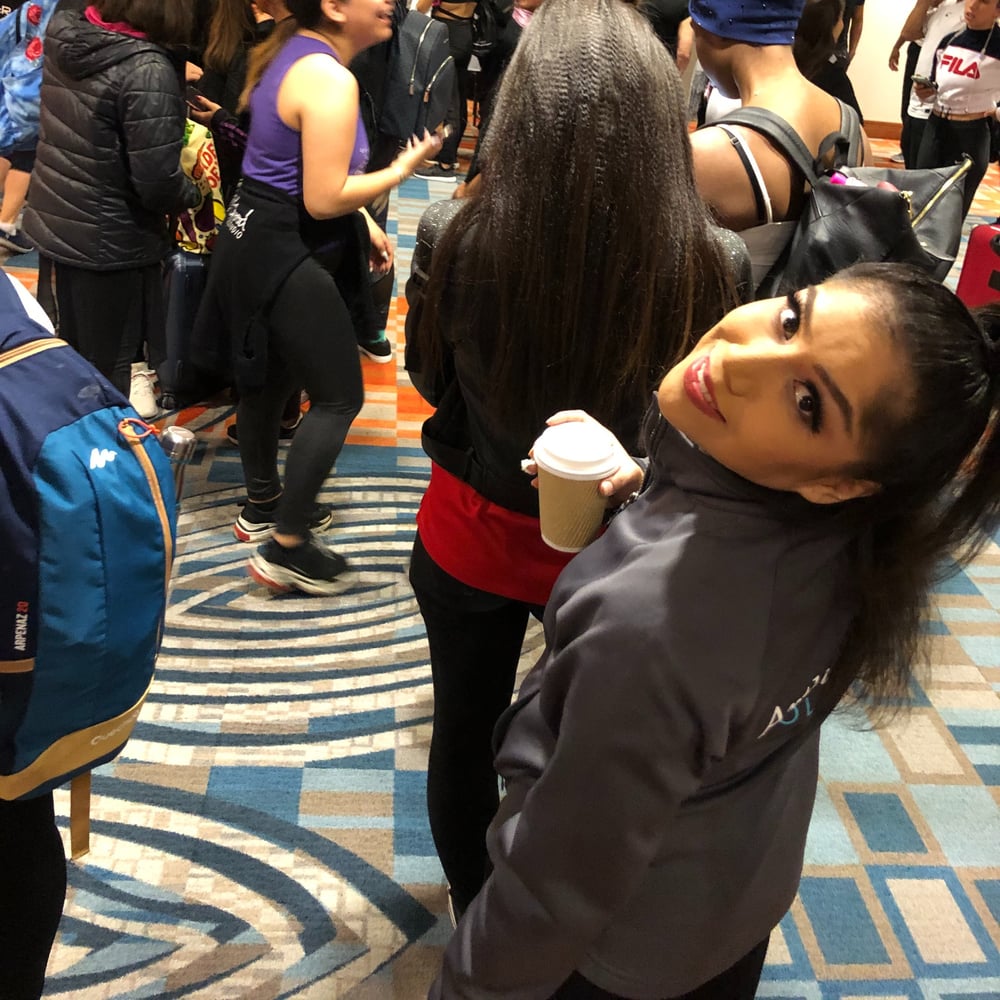 UPDATE:
Xochitl is looking for an Amateur Partner
If you have dance experience and have an interest in competing in Ballroom, please contact us for an audition date. Lessons and competitions at half the price. Xochitl competes at a Full Bronze level and is willing to train with a newcomer depending on dance ability. Silver level dancers will be considered. If you want to be a part of The Ba.Bl. Reel and showcase your Ballroom experience, leave a request to audition. Must be over 25 and live within 50 miles of Sacramento CA.
Once chosen, partner has to agree to be video taped at all practices and outside events related to the show.
A new podcast and Holiday Dance Exhibition on YouTube and Podbean based on the real life of a newly competitive dancer, Xochitl M. Lpz, in training with some of the Best teachers in Northern California, more specifically the hilarious, most remarkable and always astounding Wesley Bradshaw.

FEATURING
Pro and Pro-Am Performances Dance Championships Entries Dance Formations
Dance Evolution
Dance Drama
Bloopers
Xochitl's Live Weekly Dance Review on Video

STARRING

SEASON 1
Watch Xochitl and Wesley get through the roughest year since the 1930's while competing in Pro-Am through 2020. Their meaningful struggle to their triumphant victories will leave you in happy tears.
Check out the Podcast
Listen to The Ba.Bl. Reel's Weekly Dance Review in Audio. If you do not want to download the Podbean App, click this link.
NEW & USED Dance Attire
These are used discounted items. Price not negotiable. We only accept paypal for these used items. Most items were owned by the members of The Ba.Bl. Reel.
It will come with a receipt and signed photograph. Free Shipping is only available with purchase from this website. They are also featured on Etsy and Shopify. First Come, First Serve.
Please Contact to find out if item is still in stock.
Very Fine

Rhythm Shoe

Original Price $75

Asking Price $35 +

Free Shipping
Size 6.5 regular fit, warn in meaning stretched out, can fit a wide foot tightly, 2.5 inch heel, warn in needs heel protector, suede soles, clamp strap, tan satin and mesh, 2.5 yrs old, worn for 1 year.
These shoes are used. There are only two pairs of these shoes available in different conditions, same size,same style.
Full Story in description.
Black Competition Dress
Rent: $300
Resale: $900
This dress will fit and XL, no pun intended. The measurements are 42-34-42 and it can fit a little larger or a little smaller. Feel free to email me any questions. There is an underwear attached at the bottom. The belt has 2 sets of buckles for different sizes. It is stoned with black Swarovski stones. It can fit height of 5'2" to 5'6". The back is all mesh.
MAKE YOUR CONTRIBUTION TO THE SHOW
Make your contribution to the show by taking a Zumba class with Xochitl. Live 1 hour sessions with Xochit virtual or in-personl + a Free Download of 4 classes to fill your week with Dance Fitness. Let's get it done! Put some comfortable dance shoes on and get some water. This is gonna be fun! Just a warning, it may say 25 minutes but I might surprise you with something extra. So, get ready to sweat!
How it works:
Once you've made a payment, you will recieve an email with available dates and times. You choose your time slot and I'll send you the Zoom code.

DONATIONS TO THE SHOW
So you're not a Zumba person, we understand. If you would still like to Donate or make a Contribution to the Show Please send it through the PAYPAL link or You can Subscribe for Free to the YouTube Channel. Links above. Thank you so much for your Contribution! We are so grateful! We will continue to make great content for you. This Contribution will help us get the show seen by Television/Documentary/Film Companies. We are actively seeking representation. As a largely unrepresented community, we face a lot of discrimination in this industry and appreciate those that see our talents as worthy of the attention. Thank you, Gracias, Obrigado, Danke, Arigato, Xiexie, Merci, Grazie!!!!
BABL'S CHARITABLE
FUND
July's Charity of Choice
100% of the donations this month will go to help fund The Trevor Project. You can donate 50 cents or 50 dollars. If all you have is 50 cents and everyone donated just 50 cents it would make the world of difference.
Donations are accepted through Paypal and through the website. From there the money is deposited to the chosen Organizations. Make a .50 cent contribution to bablscharitablefund.

For the month of June we successfully raised $3 for The Trevor Project.
Though that is not much, we appreciate every quarter. Thank you for helping us make a difference.

July is Xochitl's birthday month. Her brother Peter, who was named after their Uncle Peter, was also born in July. Their Uncle Peter was a Gay man. He contracted AIDS and passed away in 1989. In honor of their beloved Uncle, Xochitl has decided to keep the Trevors Project as July's Charity of choice.
Please use the photo link.


Upcoming Events
Competitions and Performances
Come see Xochitl M. Lpz, Wesley Bradshaw, Dan Lee Tran and the members of Spirits In Motion Dance Company in person!
More information and details about times, dates, who is competing and who is performing is sent via email.
Sign up and join today!